In 22 March 2019, Dealer Isuzu i-TRUCKS Tay Bac Sai Gon has officially start operation at: 43/7A Xuan Thoi Dong 2 hamlet, huyện Hóc Môn, Tp. HCM, become the 16th Dealer of Isuzu Vietnam.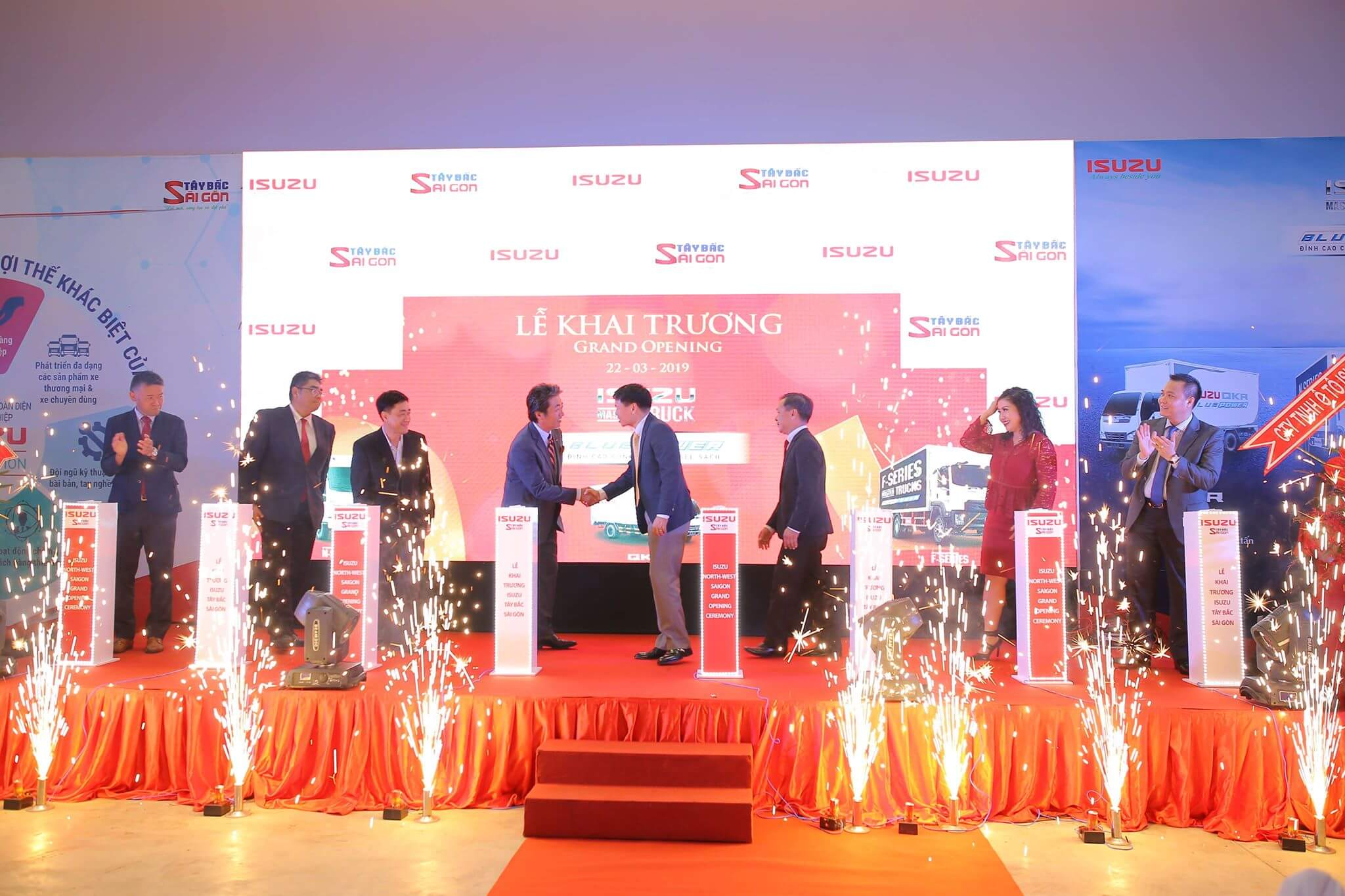 Isuzu Vietnam representative and Isuzu Dealer Northwest Saigon carried out the opening ceremony
Isuzu Dealer Northwest Saigon has more than 4,500 m2 scale, in which service and spare parts warehouse is 3,000 m2, showroom has an area of 1,500 m2. The subdivisions are arranged logically to facilitate the operation process of Dealer as well as create convenience for customers to visit and repair truck.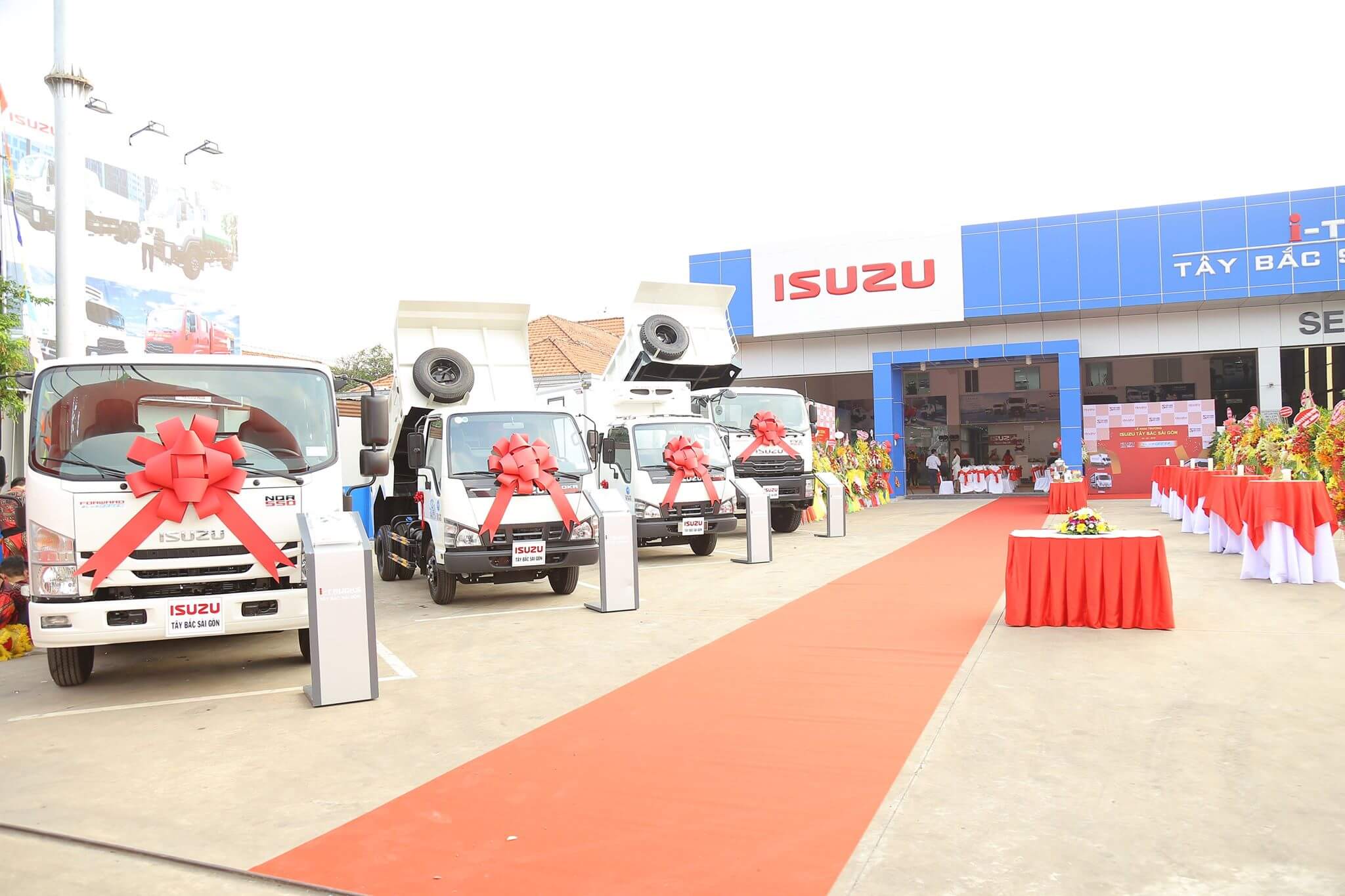 Dealer Tay Bac Sai Gon has officially start operation with 4.500 m2 s
Isuzu Northwest Saigon invested in building a spacious showroom and service workshop system according to Japanese Isuzu standard with an investment cost of over 3 million USD. According to the comprehensive development orientation, Isuzu Vietnam is undertaking specialization in the Dealer's system. Accordingly, Isuzu North-West Saigon will provide 3 functions in accordance with i-TRUCKS standards for customers: sales, repair services and genuine parts for light commercial vehicles, heavy, tractors and special vehicles Isuzu.
Dealer's spare parts sto is always committed to having stock, meeting customers' replacement needs. Equipped with modern diagnostic equipment and systems and experienced staff, periodically trained at Isuzu Vietnam to ensure the highest satisfaction of customers.
At the ceremony, Mr. Hidekazu Noto – General Director of Isuzu Vietnam stated that the opening of Isuzu Northwest Saigon is one of the sustainable development steps, improving the quality of service of Isuzu brand in Vietnamese market.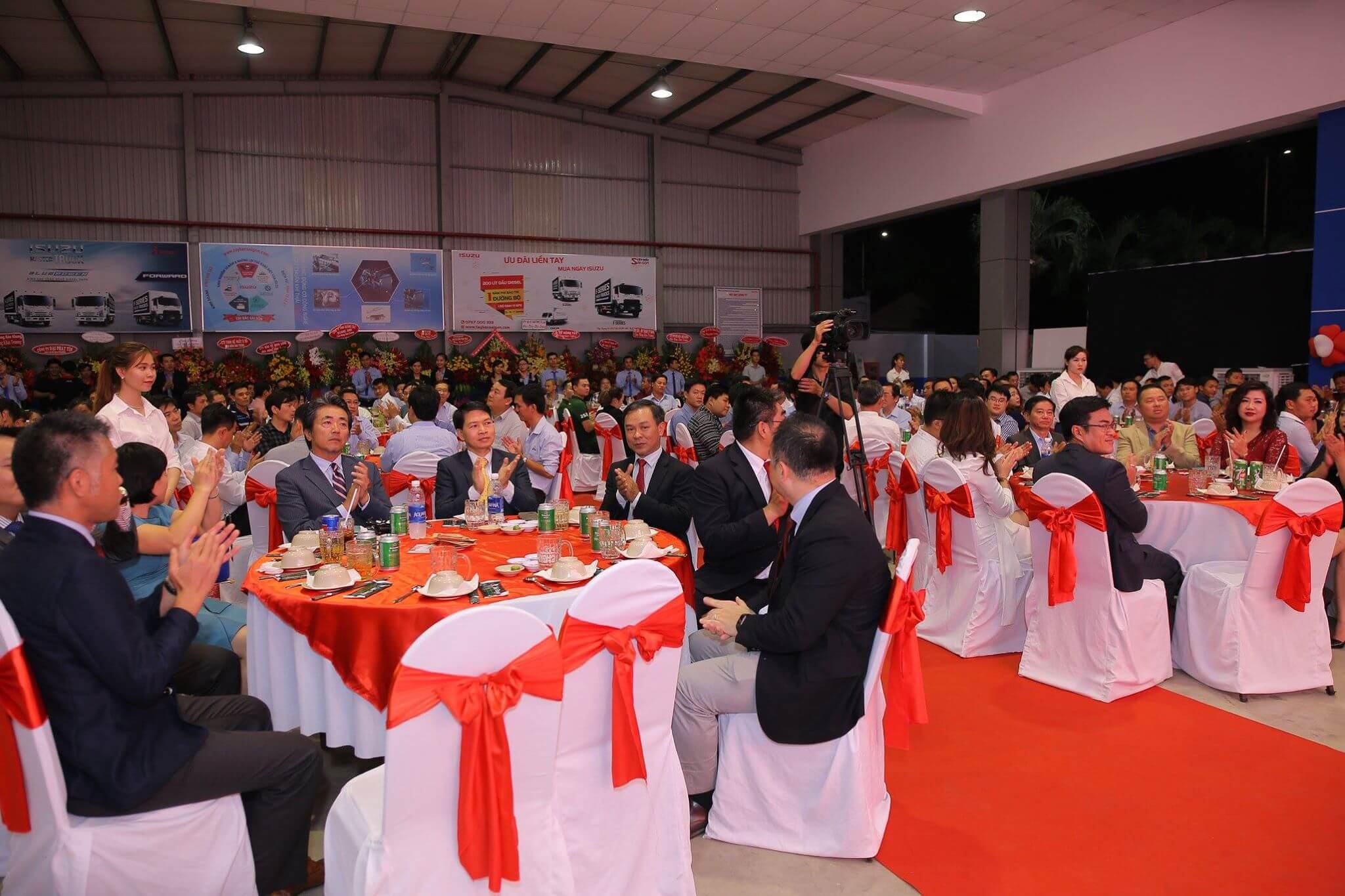 More than over 250 customers join the Opening Ceremony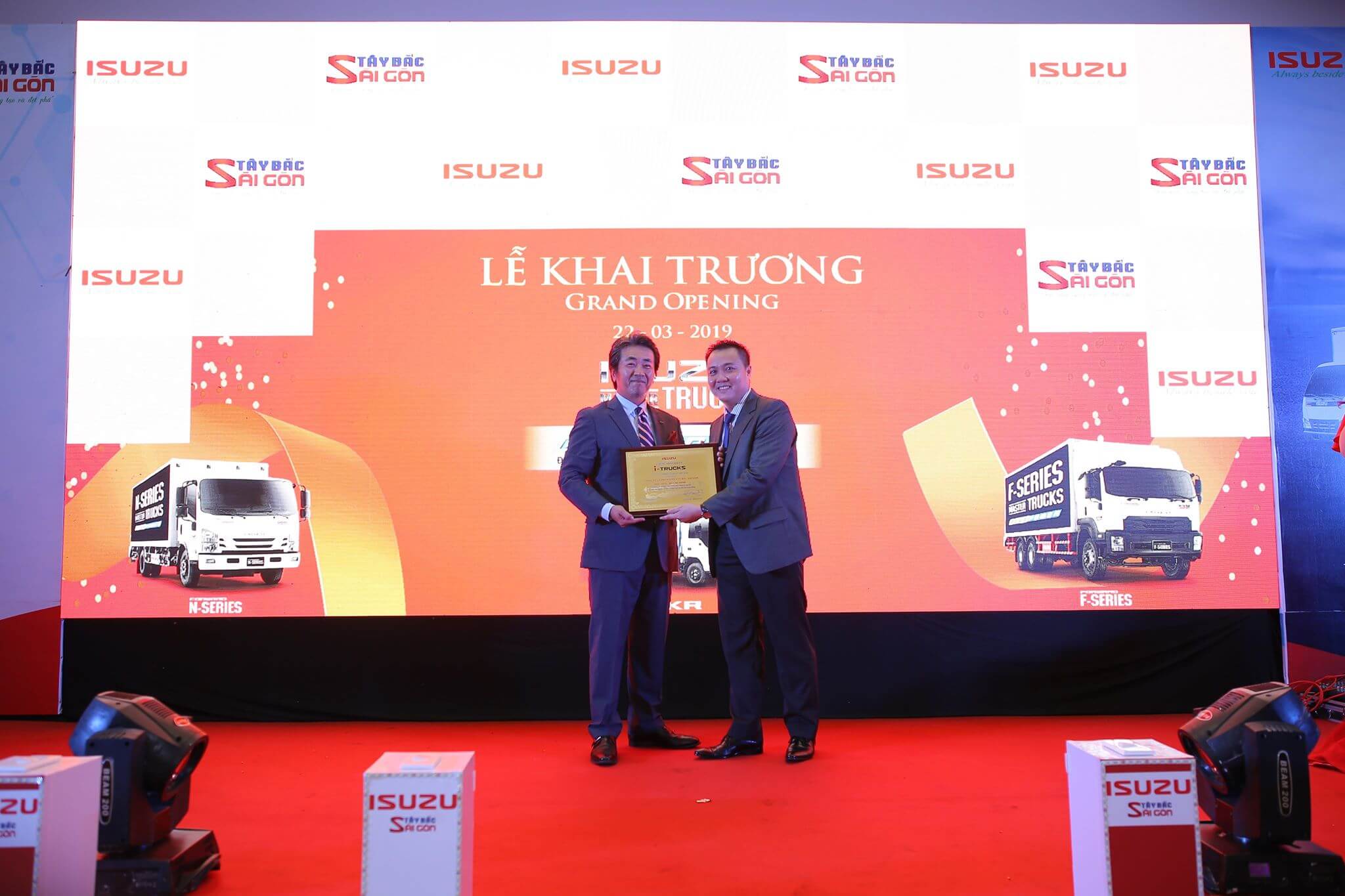 Isuzu Vietnam give certificate to Tay Bac Sai Gon Dealer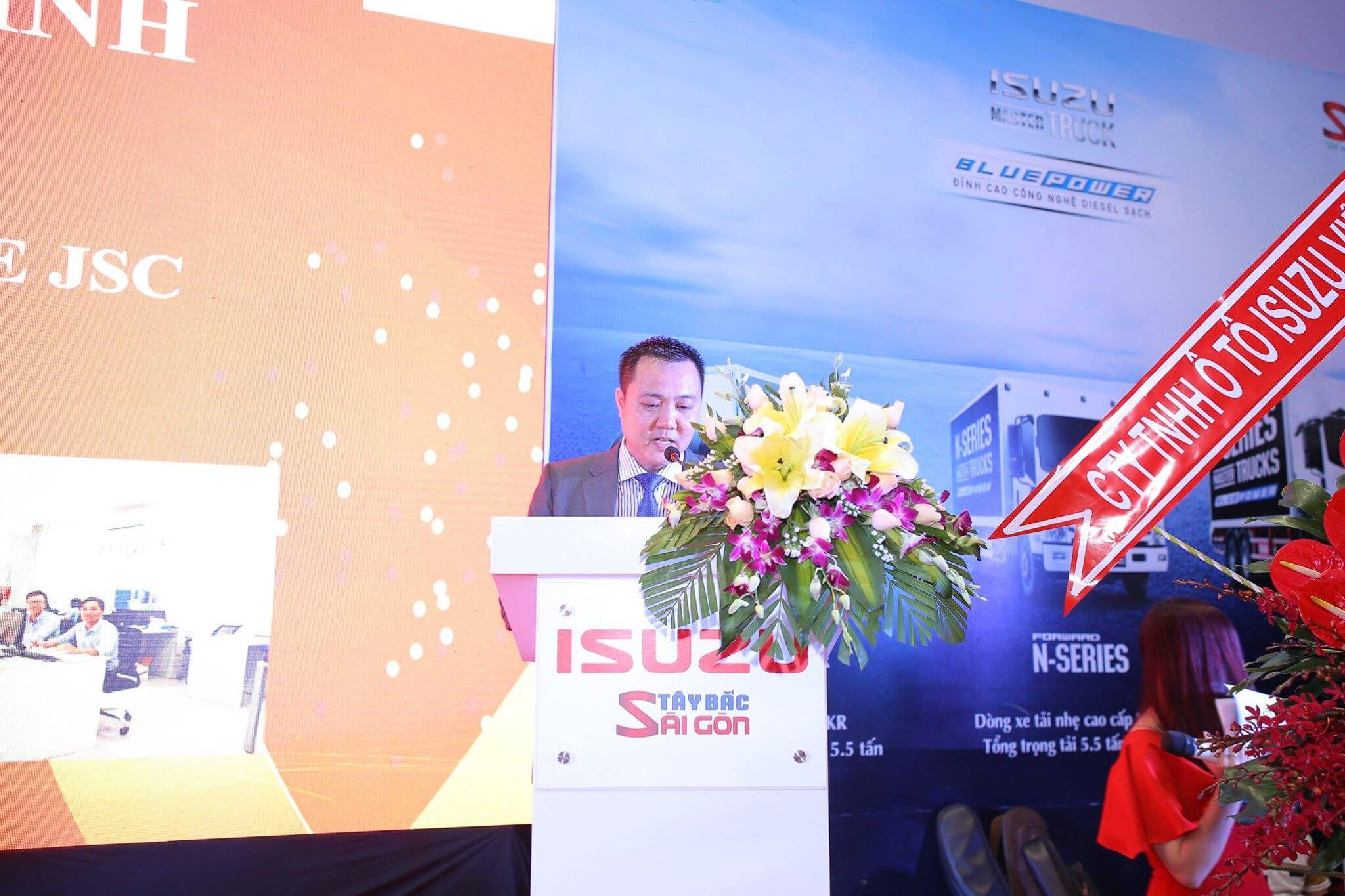 Mr.Truong Thanh Binh – General Director of Isuzu Tây Bắc Sài Gòn is giving thank you speech
On the occasion of the opening, Isuzu Northwest Saigon launched attractive promotions for customers from now until March 31, 2019 for Isuzu Q series, N series and F series models as below:
● Q/N-Series promotion:
– 01 GPS: 1.250.000 VNĐ
– 100 liter Diesel oil : 1.600.000 VNĐ
– 01 year road tax fee
● F-Series promotion:
– 01 GPS: 1.250.000 VNĐ
– 200 liter Diesel oil: 3.200.000 VNĐ
– 01 year road tax fee
In addition, for customers who own ISUZU models to use after-sales service at Isuzu North Western Saigon, they will be free of charge for inspection, 10% discount on lubricant prices and maintenance parts.