Celebrate the new year 2021 with "DOUBLE PROMOTION" from Isuzu, customers are supported for the registration fee and get cash back, with the total value of promotions up to more than 16 million VND.
From January 1, 2021 to April 30, 2021, Isuzu dealer network in nationwide selling trucks, launch a special promotion: "GET REGISTRATION FEE – GET HAPPY CASH BACK", for customers who buy Isuzu truck (applicable for models as below).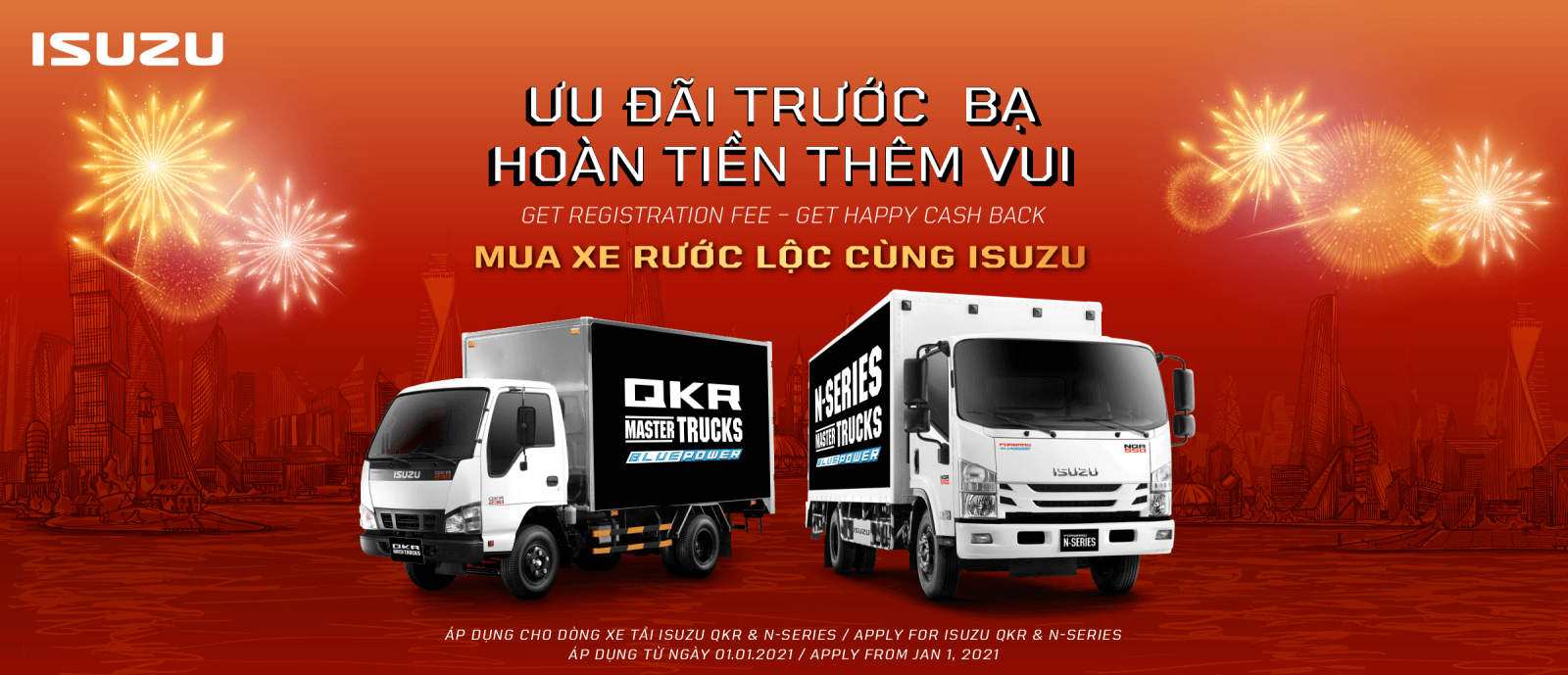 Details:
*** Note: The program is applied for all Isuzu Dealer network in nationwide selling trucks.
This is a special program to express our deep gratitude to customers who have accompanied and supported Isuzu during the past year. Besides, we also would like to "support & cheer up Vietnamese customers" to have the opportunity to own Japanese quality truck with reasonable price in the difficult time of the COVID-19 pandemic.
For more information of Isuzu trucks: https://daithinh-isuzu.com.vn/xetai-vn/  
Any questions or more supports, please contact our Isuzu dealer network which selling trucks at here: http://bit.ly/isuzu-hethongdaily-cv