1st Oct 2020, Isuzu Vietnam officially launched the "QKR COOL EXPRESS" freezer truck, the first genuine completed freezer truck from Isuzu. The event marks a new step in the long-term development strategy of Isuzu Vietnam to increase the market share of specialized purpose vehicles, especially the freezer segment, which is very potential and will strongly increase in the coming time.
Isuzu Vietnam officially launching new freezer truck "QKR COOL EXPRESS"           
In recent years, supermarkets and convenience stores in Vietnamese cities have developed rapidly to provide and meet the increasing demand of customers for clean, fresh food… Accordingly, the demand for transporting frozen goods also increases, especially vehicles supplying frozen goods in urban areas.
In the first 6 months of 2020, despite the demand for commercial vehicles decreased compared with the same period last year due to the impact of the Covid-19 pandemic, the demand for freezer trucks still strongly increases. This proves Isuzu's direction is right to penetrate deeply into the market of this segment.
Mr. Daisuke Yamada – Deputy General Director of Isuzu Vietnam shared: "Currently, in the market, body marker develop freezer truck based on individual cabin chassis, which is a limitation for customers in the warranty and repair when the cab chassis or freezer body has problems … This time, Isuzu Vietnam produces complete freezer truck QKR COOL EXPRESS which is an optimal solution for the frozen transport industry in general and also for customers using vehicles in particular. We are very confident in launching QKR COOL EXPRESS complete freezer truck to market and expect to increase the sales volume of QKR in the last few months of 2020".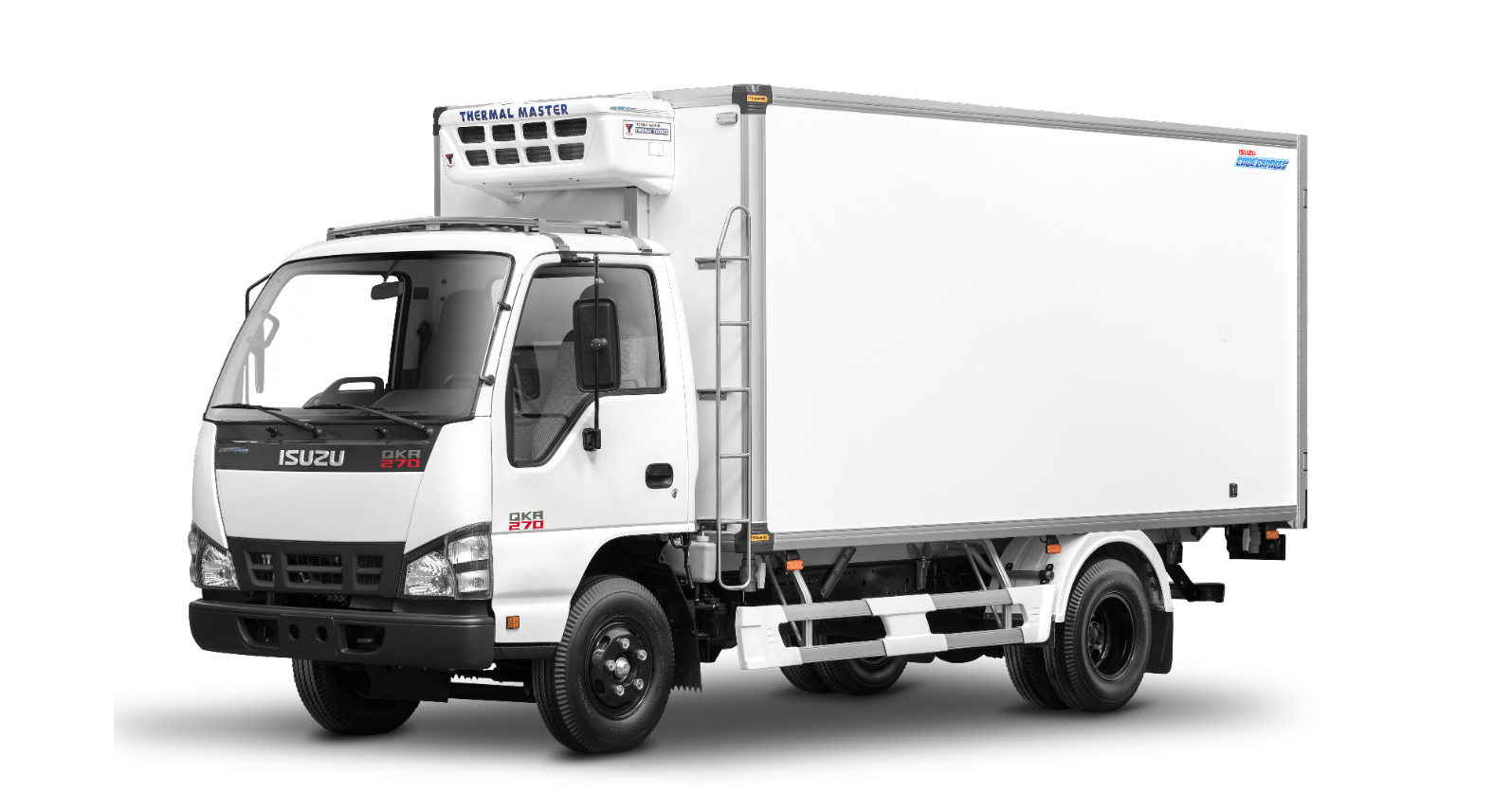 Customers who purchase QKR COOL EXPRESS will not only own a comprehensive product with high quality, low operating costs but also be cared by Isuzu's nationwide warranty and maintenance system. In addition, the price is very competitive, the spare parts always available at Isuzu's authorized dealers will give customers feel secure when using the QKR COOL EXPRESS.
Currently, QKR COOL EXPRESS are available at all showrooms of i-Trucks and some D-SQUARE (trading truck, D-MAX and mu-X) dealers with attractive promotion policies.
INFORMATION OF QKR COOL EXPRESS
QKR COOL EXPRESS launched three versions with very competitive price (Price includes VAT):
–       Model QKR77FE4 – DLAS:     674,000,000 VND
–       Model QKR77FE4 –  DLAS1:   674,000,000 VND
–       Model QKR77HE4 – DLAS:     743,000,000 VND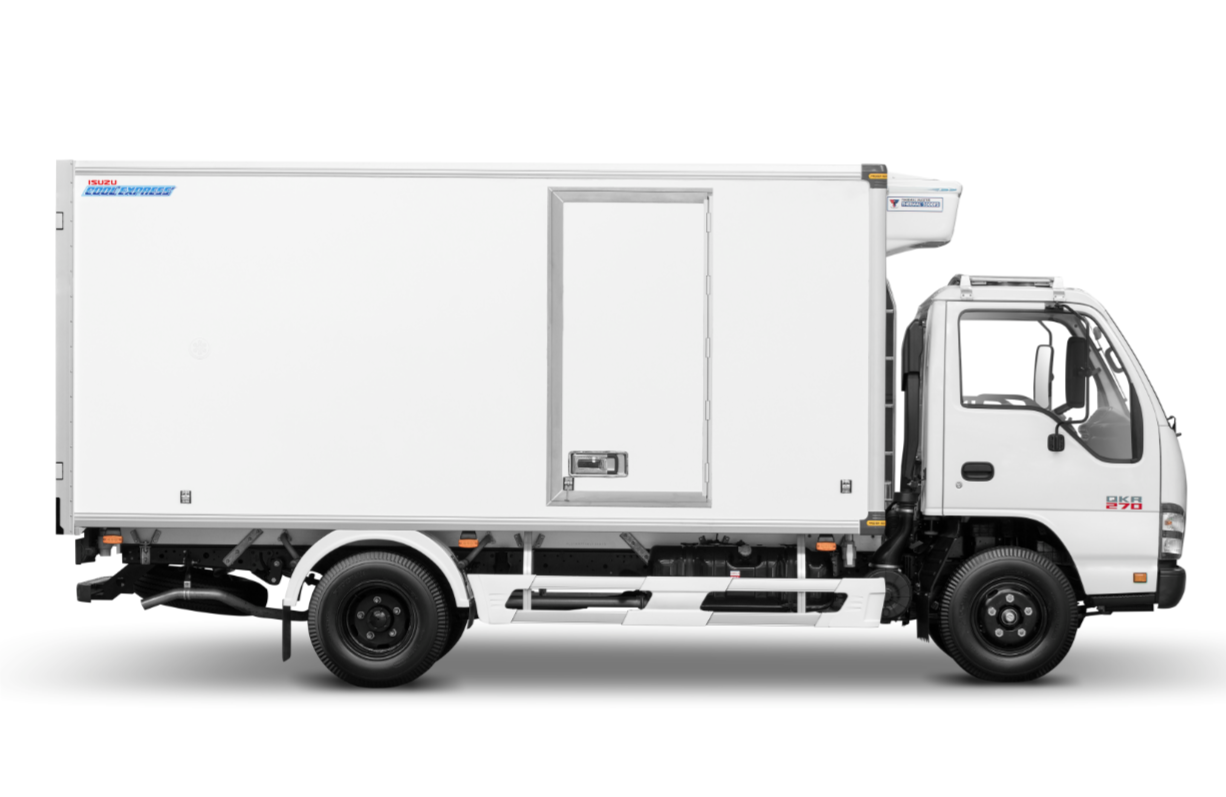 QKR COOL EXPRESS is the first choice for frozen products such as seafood, meat, vegetables … and other sensitive product to environmental conditions. Manufactured based on advanced materials and technology with strict quality control by the professional technical team of Isuzu Vietnam, QKR COOL EXPRESS always ensures the standard temperature to maintain product quality with the following outstanding advantages: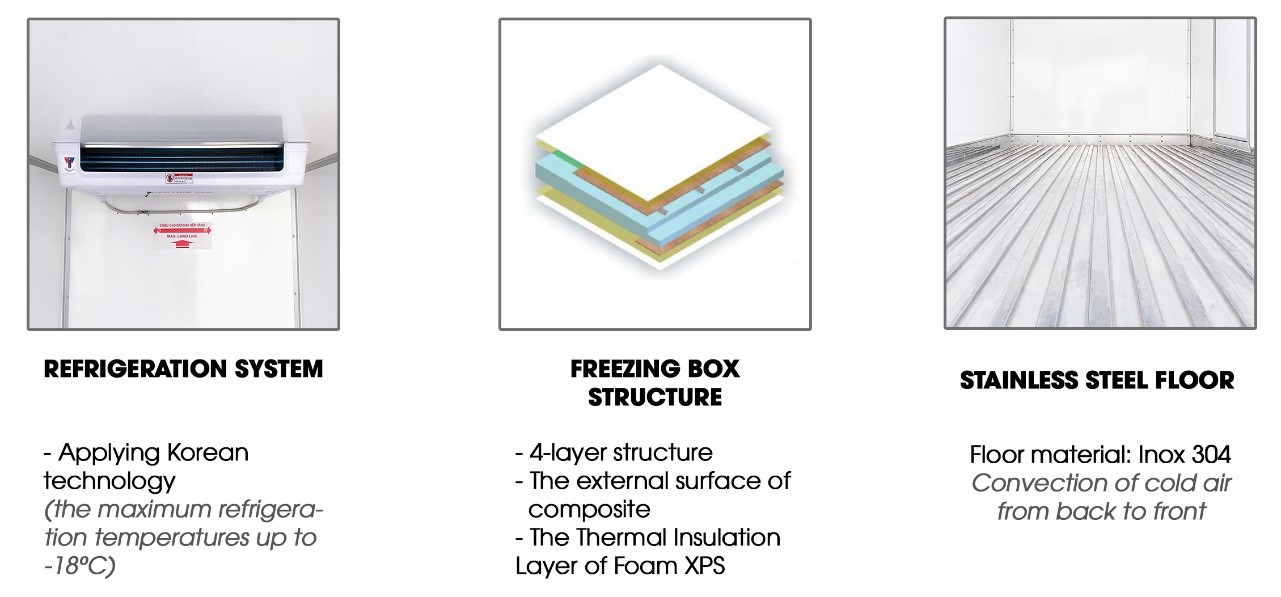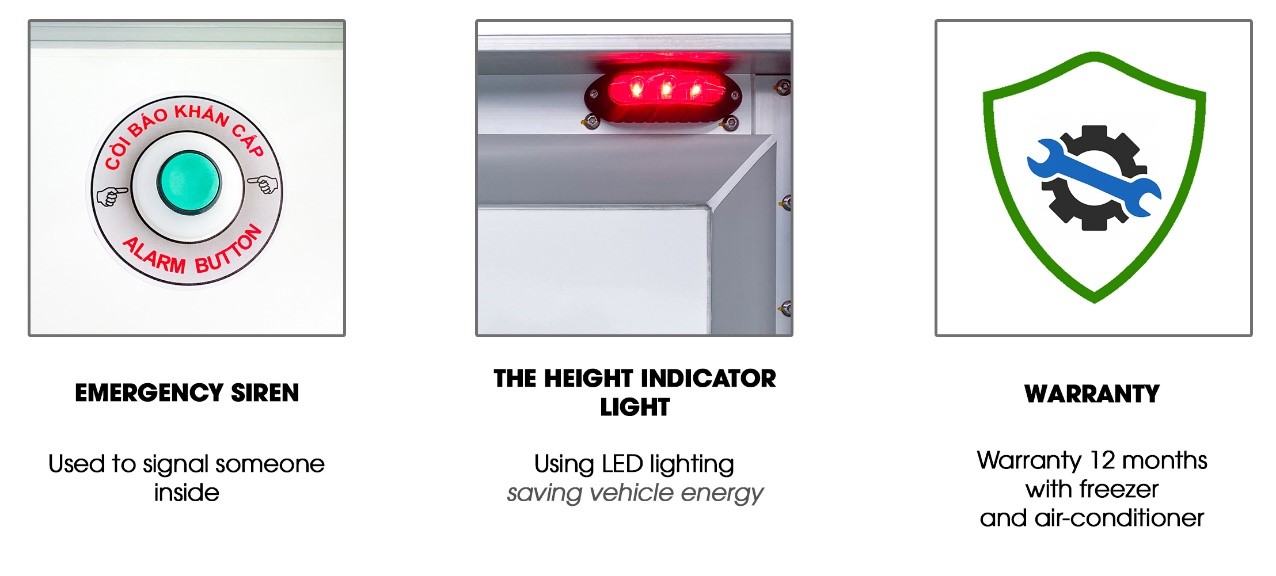 Especially, QKR COOL EXPRESS product will be distributed and enjoy all warranty and repair policies from genuine Isuzu Dealers nationwide.
Cabin chassis: up to 3 years or 100.000km (whichever comes first)
Freezer box: up to 1 year
In addition to the outstanding freezer body, the QKR COOL EXPRESS also inherits the outstanding advantages from the Isuzu cabin chassis: durable and fuel efficiency. Therefore, QKR COOL EXPRESS helps to reduce the cost of operating and repairing.
The chassis is specially designed with reinforced steel, which increases body rigidity and reduces deflection in rear loading. Length and height of the chassis are calibrated to reduce vehicle gravity, making the driver feel better at high speeds, and cornering smoother on bad roads.
Specification: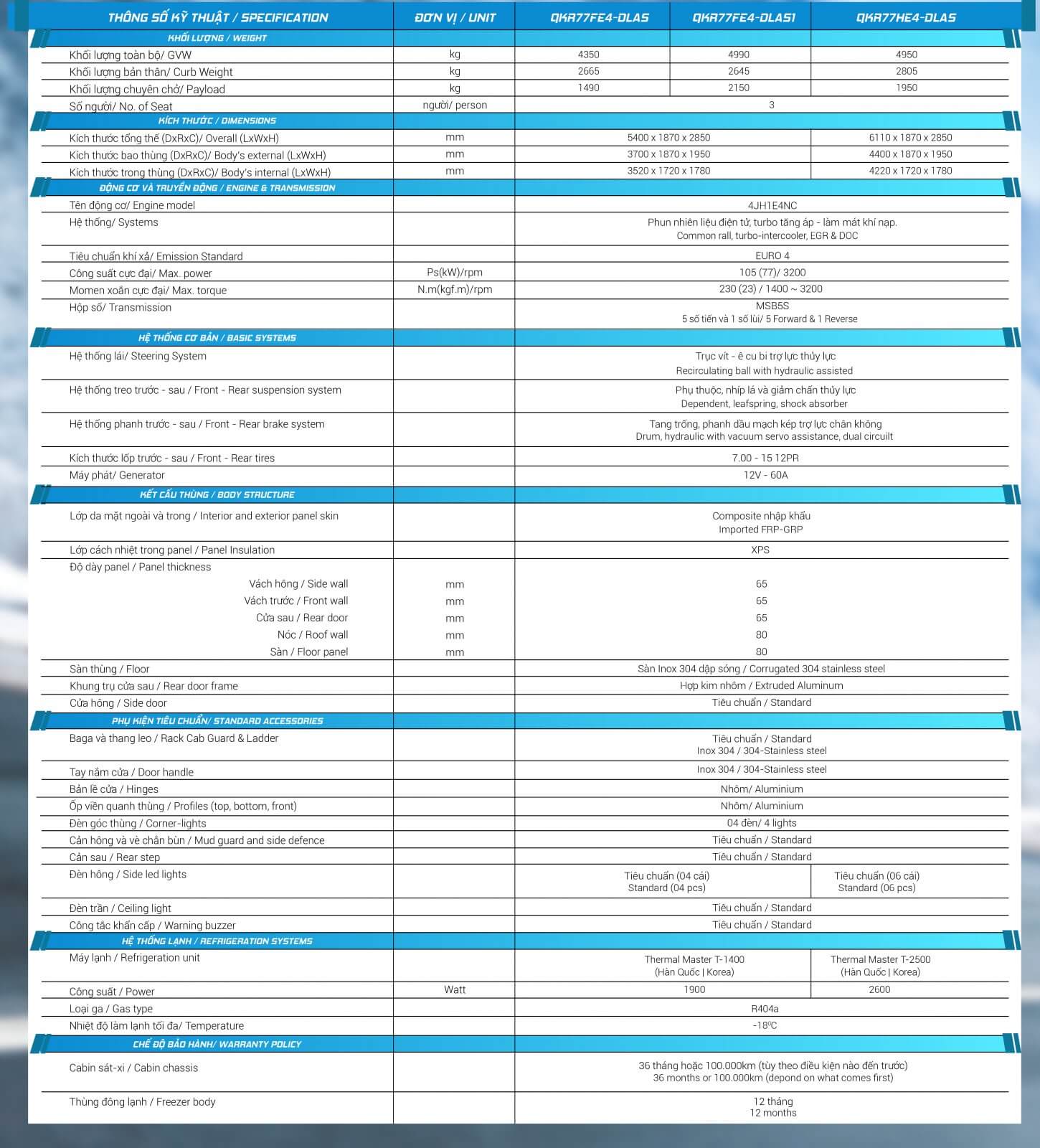 QKR COOL EXPRESS is the perfect combination of outstanding advantages between Isuzu cabin chassis-applying pioneering Common Rail engine technology which is durable, fuel – efficiency and long-term experience in producing freezer body from Quyen Auto, promises to be the preferred choice and trusted partner of individual customers, companies, and transporters as well.